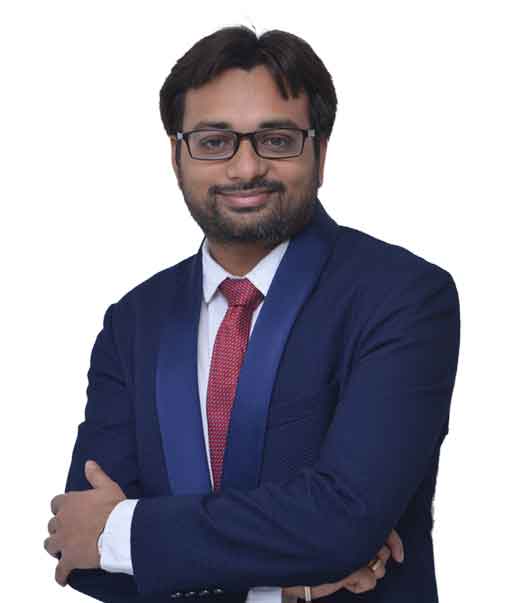 Dr. Priyank Fuletra
MBBS, MD Anaesthesia
MBBS from C.U.Shah Medical College, Surendranagar in 2012.
MD in Anaesthesia from Shree MP Shah Medical College, Jamnagar in 2018.
Dr. Priyank Fuletra is a full-time consultant anesthesiologist at Shree Giriraj Hospital. He is highly skilled in providing expert anesthesia care to patients undergoing surgery or diagnostic procedures. Dr. Fuletra works closely with surgeons, physicians, and other healthcare professionals to ensure the best possible outcomes for his patients. His focus is on minimizing pain and discomfort before and after surgery while ensuring patient safety and comfort during the procedure. Dr. Fuletra is experienced in administering all types of anesthesia, including general, regional, and local anesthesia, and is well-versed in the use of advanced anesthesia techniques and equipment. At Shree Giriraj Hospital, Dr. Fuletra and his team of highly trained Nurses and Technicians provide personalized care to patients based on their individual needs and medical history. They strive to make the anesthesia experience as comfortable and stress-free as possible for their patients.
Anaesthesia Residency Experience
Resident in the anaesthesia department at
2. Tertiary care hospital with 550 beds.

3. Assisted and sometimes conducted anesthesia for a range of subspecialties, including major surgical procedures.

4. On-call duties included managing airway emergencies, trauma, and cardiac arrest calls.

5. One-month rotation in cardiac anaesthesia, gained experience in inotropes, vasopressors, and catheter placement.

6. Weekly seminars and lectures as per MCI guidelines.

7.Developed independent responsibility and decision-making skills.
Conferences and Workshops Attended
Presented a poster titled "Anesthetic Management of a Patient with Pituitary Microadenoma for Caesarean Section" at the 8th
2. Presented at the 1st World Obstetric Anaesthesia Congress held in Hyderabad.
3. Attended an "Advanced Hemodynamic Management Workshop" at