Total Registered Paitents
Total Admission Till Date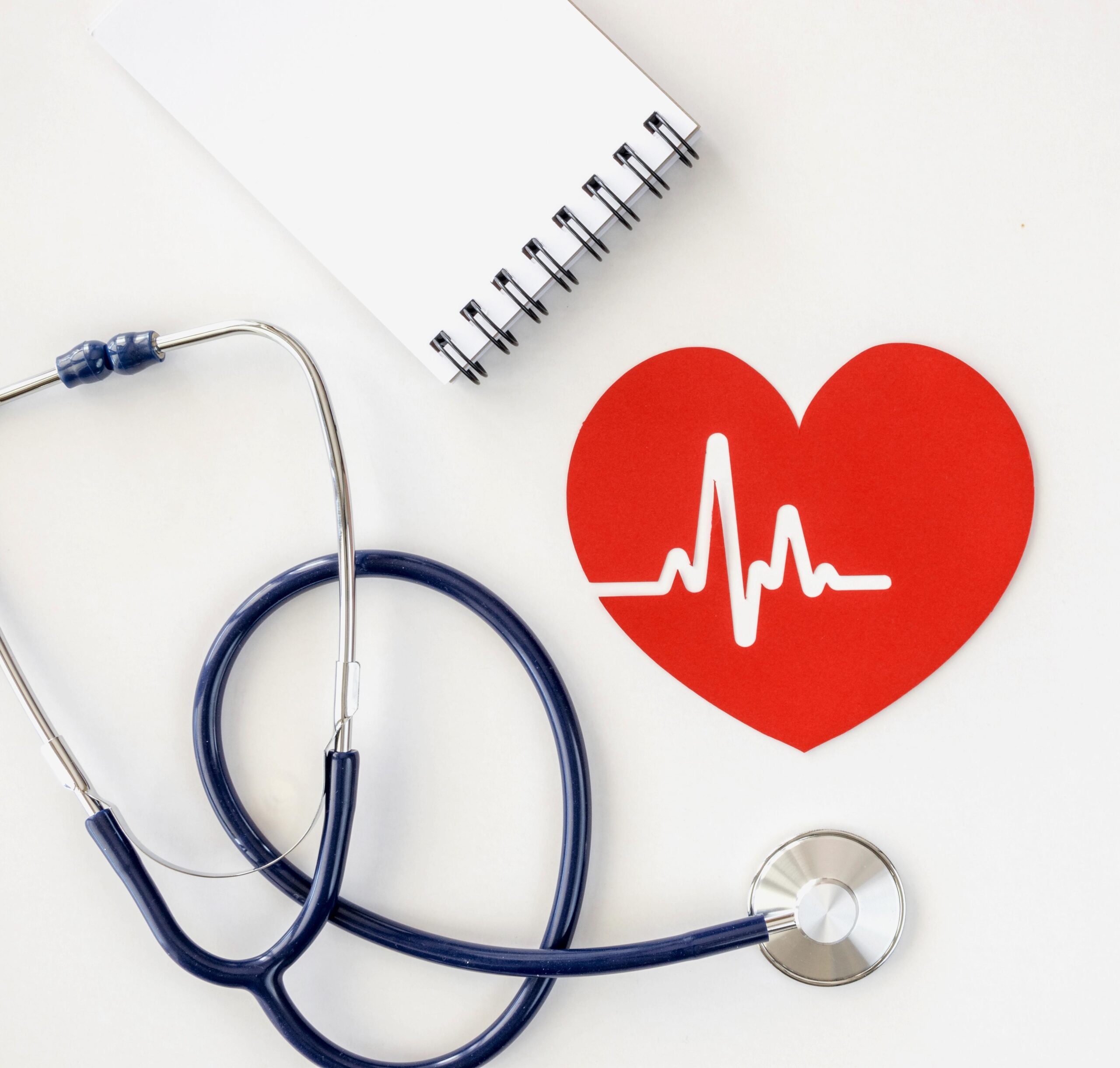 Shree Giriraj Hospital is a superspeciality, tertiary care hospital at Rajkot. Established in 2008, the Hospital has grown in its stature to provide exemplary Healthcare services in all specialties. With the core purpose 'to provide care and hope to add value to the health and wellness of your loved ones', Shree Giriraj Hospital, Rajkot has earned a reputation of providing excellent clinical care with a personal touch and comfort, thanks to its Doctors and Staff who put people first as their approach and commitment.
All Super Specialty Under One Roof
TPA Tie Ups & Cashless Facilities

The hospital has state-of-the-art facilities and equipment for the latest and most effective treatments.

The hospital has a team of highly trained and experienced doctors, nurses, and support staff.

The hospital is dedicated to providing the best possible care to its patients.

The hospital has a strong reputation for providing quality healthcare services.

The hospital has made a positive impact on the community for over 15 years.

The hospital emphasizes on affordability while providing quality healthcare.

All specialties are available under one roof at the hospital.

The hospital has a patient-first motto.
"Very good hospital with very good staff and doctors. Majorly doctors are very experienced and educated. The staff is also very good and pleasant in talking receptionist is also very helpful to guide us to Very well for the procedure. The overall staff is very good & responsible very careful and finally doctors are the great."
"First critical operation in our family, of my brother's advocate, notary,e stamping Shri hasmukh R . Solanki, very good experience of paramedical staff, nurses, doctor, security, lab operation theatre, clean premises, guidance about cashless health claim and much more admin, etc ... I am giving ten out of ten marks ..."
"This is a very good hospital, the team headed by Dr.Mayank Thakkar knows their job.The staff is efficient and services are available round the clock.Everyone is ready to serve the patients with a smile on their face.Rooms are clean and very good care is taken for hygiene. Highly recommend."
"The best doctors team in Rajkot is very supportive, encouraging, and polite. Dr. Vishal Sadatia sir, Dr. Devang Ambaliya sir, and Dr. Tanmay Pansuriya all are excellent in their fields and subjects. Also, the nursing staff is very supportive and management is also good !!"
"Shree Giriraj Hospitals is generally well-reviewed by patients and their families, with many praising the hospital's facilities, medical staff, and overall quality of care. Patients have noted that the hospital is clean and well-maintained, and that the medical staff is professional, knowledgeable, and attentive to their needs."
"Several patients have also noted that they were impressed with the level of technology available at the hospital, including advanced diagnostic equipment and treatment options. Additionally, the hospital is often praised for its affordability and accessibility, with many patients stating that they were able to receive high-quality care at a reasonable cost."
"The reviews are consciously taken from patients and attendants by the Feedback Forms, Google reviews and reviews on other social feedback platform. A dedicated team of tele-callers also call for feedback and suggestions from patients. In addition there is direct access to management for all suggestions and feedback by interaction during their visit to the hospital"
"Our pt was there for 10 days. We are having full satisfaction 💯% with the treatment of Dr.Mayank Thakker. As his experience is key for diagnose the cause and disease. All staff are helpful and standing round the clock for pt care. Different diet for all the pts. Pt relatives don't have to worry for their diet. No unnecessary stay No unnecessary medicine No unnecessary Investigation No unnecessary charges. Also kept regards in final bill."
"We are very impressed with your excellence services provide by doctor as well as nursing staff and service staff. Thank you for this."
"Dr Bhvain Faldu is very kind and prescribe only needed medicines.... We are very thankful to Dr and staff of GH..."
"Best tritment good service perfact guidance supper service Dr Mayank thakkar"
"dr mandip tilala sir and staff very good behaviour and stetment"
"Dr. and the entire staff at are beyond amazing. When you have an appointment, they will spend the whole scheduled period with you if need be; I know when I come in to see Dr.he's already reviewed the reasons for my coming in and my file. I never feel rushed, and he always asks if I have any other questions. He's awesome. Also, when he knew my medication was expensive on my insurance, he looked up what competing pharmacies charged with GoodRX and printed me out the prices – saved me lots!"
"Very good hospital... Drs. and staffs are very cooperative.."
"Very well managed, systematic, with superb hospitality. One of the best hospital I had ever visited. Smiling, polite and alert staff, polite doctors, everyone here is so good that one doesn't feels like he/she is in hospital. Feels homely."
"Thank you so much for your kind and thoughtful concern in regard to my health and providing me with excellent medical treatment soft n cool doctor nature and physical care n reasonable oparation charges n room charges n all staffs r so humble n co operate I m definitely recommend to others patients... Morbi."
"This Hospital is the Best Multi Speciality Hospital in Rajkot..."
"Excellent Medical Facility and Services. Maintained cleanliness and is very hygienic. Good Infrastructure with proper ventilation facilities that helps fast recovery. The Staff is very polite and makes you comfortable. Competitive in best Medical treatment, yet Economical rates are best part of choosing This Hospital. My Best wishes for them Thank you so M.."
"The best hospital. I loved every bit of the services from the lab to the lift, from nursing to the housekeeping or canteen services that this hospital provides. Dr. Pratik Amlani and Dr Mayank Thakkar is one the best Doctors that I have ever met till date. He is the best. We loved the way he tries to make the patient feel comfortable before surgery or treatment. Staff is very polite and helpful. All in all everything about this hospital is great."
"I have personal Experience in this hospital. The whole staff is supportive. Specially thanks to Dr. Mayank Thakkar and his team and also the sisters Priyanka and Dhara who were extremely supported during ICU period.. Last but not least Mr. Jaideep who were helped me to positive during the surgery. Thank you team GIRIRAJ!"
"Excellent Doctor team and very corteous staff and their service"
"First critical operation in our family,of my brother advocate,notery,e stamping Shri hasmukh R .Solanki,very good experience of paramedical staff,nurses,doctor ,security,lab operation theatre, clean premises, guidance about cash less health claim and many more admin etc ...i am giving ten out of ten marks ..."
"Amazing services are available here. Very polite and cooperative staff."
"It is very clean Hospital with courteous staff. Medical Facilities are also patients friendly and very cost effective which unable all class of Society. This is also well connected with excellent road and help emergency patients to reach to on time . I expect it to be more specific for each dieases as well . . All the best."
"Due to injury in my right leg as suggested by well-known neurosurgeon Dr.Jigarsinh Jadeja, I was admitted from 27.7.21 to 29.7.21at Shri Giriraj Multispeciality Hospital, Rajkot & was operated by Orthopaedic Surgeon Dr.Paresh Nandha. I found Dr.Nandha Sir as patient friendly, motivational and minute care taker. All other Medical,paramedical,administrative and supportive staff is fully cooperative and friendly. I found hospital's service at par with other Top Class peers."
"Ambience is good...doctors are also friendly and cooperative....always address the pt warmly and positively....nursing staff is taking care like family and moreover dieting department is also working dedicatedly....overall giriraj multi hsop is recomendable.....my personal exp with dr.thakker and dr.mori best in their class.....totally satisfied with the treatment and moderate expensive...no hidden or extra charges..."
"Excellent Medical Facility and Service. The Staff is very polite and makes you comfortable. Competitive in best Medical treatment, My Best wishes for them."
"Shree Giriraj Multispecialty Hospital is one of the best tertiary care hospital in the town. The center is located in the heart of the city. The best part is all super specialists are available under one roof to take care of you as a loved ones. No other corporate is providing such skilled medical and surgical services. The staffs are diligent and supportive. I would recommend all to get second opinion at least before opting the option of any other hospital in the town. "SGMH is your healthcare partner.""
"Nice medical service provide by Hospital"
"Best bocter and The Best staff✔️✔️👍👍💖"
"Room no.405 Patient name:Mahesh bhai dabhi I was extremely lucky to have such caring nursing,doctors and all staff standing by me when I was ill. You made visiting and staying in the hospital as enjoyable as possible. Thank you so much for always putting your patients first. Thank you for your excellent care. All staff very supportive.... Thank you so much all staff..."
"Room No-101 Patient-Nisha buddhdev My experience is excellent! I suggest to all to whenever someone have to be admitted, Giriraj is the best hospital for it. All type of disease are treated here. All the staffs, doctors,etc are excellent. I have no complaint except that all services are provided but somewhat their speed are medium and it should be increased to high. They do not keep the patient to earn money but to treat their disease and get them back to home Healthy. Thank you for solving and Sending back to home healthy."
"Here i my self Bhavesh Joshi very happy to say that the Nursing Staff of (GIRIRAJ MULTI SPECIALIST HOSPITAL RAJKOT) are very much understanding,helping ,supportive and very caring this i feel as my brother admitt here in this hospital .All the staff are ready on the toes to help the patient at any time whether it is day or night.i really happy for this thing Best regards from our side"
"Doctor's guidance for treatment was good.nursing staff & floor Staff is polite and makes patient very comfortable. Overall Good Facility and Service ,very well trained staff for cleanliness."
"Giriraj multispeciality hospital rajkot No.1 having highly qualified DOCTOR'S..dr.mayank thakkar sir,dr.bhavin fadalu sir.dr.Vishal sadasiya,n all senior doctors..nursing staff well trained,fully trained servant highly advanced infrastructure laboratory, Iccu ,RADIODIAGNOSIS facilities r excellent,pharmacy,cleanliness, behavior of servant also good,all patient having very faith in all doctors doing excellent job whole giriraj multispecality hospital. BEST WISHES for coming more years 👌🏽👌🏽👌🏽👏🏼👏🏼👏🏼💐💐💐💐"
"Giriraj is the solution of the our medial problem and doctors are too good and very helpful supportive and staff as well . Since 7 year I visit this hospital in different situations and every time I get best service from hospital staff"
"Dr. Vivek Patel is an excellent doctor he did best Hip Replacement surgery on my husband Rajiv Dave, Dr Vivekbhai is very kind hearted and soft spoken and he takes very good care of his patients, motivates them, his hospital staff is also friendly and cooperative and extremely helpful.... I personally recommend to consult him once for knee n hip replacement surgery and even the packages are really good.... Cleanliness of hospital is superb..... I am very happy with the surgery done by Dr Vivek patel and satisfied with his hospital staff's behavior..... Thank you Dr. Vivek sir for the best surgery done by you.... And thanks to all staff members of Shree Giriraj Multispeciality Hospital Rajkot for kind support....."
"ADMITTED IN 501- DATE:25 TO 27TH FEB HOUSE KEEPING : STAR TO REKHABEN AND STAR TO GEETABEN NURSING STAFF: Star ⭐ to PRATIKSHA DANGAR Star ⭐ to Poonam Chudasama Star ⭐ to Rekha Chauhan T/L Salma Sister 🌟 The treatment was of A class by Dr. Vishal Sadatia and the Team of Housekeeping and Nursing was Extra Ordinary and was the reason for speedy recovery"
"Management is good and nursing staff very polite and helpful. In icu physiotherapy treatment given by experienced Doctors. Good hygiene."
"Team of expert doctors with human touch."
"BEST RESPONSE BY DOCTORS N PERAMEDICAL STAFF.SUCH A BEST HYGIENE PLACES.. THANKS TO DR.JIGAR SINH JADEJA.. GOOD DIAGNOSIS N RESPONSE TO US.. SPECIAL THANKS TO DR VISHAL SADATIYA.FOR ALWAYS HELPFUL N GUIDE US.. THANKYOU VERY MUCH.GIRIRAJ HOSPITAL TEAM..FOR CO OPERAT US👏🙏🏻"
"Very nice hospital and experienced doctors' team. Excellent service provided by all the staff members..."
"My Uncle Mr. Vruddhish Naranji Shah admitted on 6th March'2021 for acute Pancreatitis and other allied problems. Delux Room 505. Right from the day one till now(almost at the verge of discharge) 9 days, though illness but a very Happy and homely medical services. All the specialist and top management Dr. Mayank Thakkar are deserves our hearty congratulations for such a nice creation and treatments. Hospital is having a scheme and they give 2 Nos. STARS 🌟 to the patient's family/attendent to award it to doctors and nursing staff whom as a recognition of their best services. We have awarded to Nursing staff -Ravina and Housekeeping -Merubhai. Well, but our experience differs and demanded more STARS 🌟 from HR/IPD, but it was not available. Why this demand from our side? Because we came across and served and attended by following people, alongwithawarded two, full of humanity and homely, hence by this review, we are giving them "STAR" performers of the Multispeciality hospital: Medical Officers-Dr. Geeta Mam and Dr. Madhvi Mam, Team Leaders - Pareshbhai and Salmaben Nursing Staff-Vishnu, Poonam, Sejal, Hetal, Pratiksha, Kundan, Poonam -2 & Payal. Housekeeping-Purshottambhai, Maheshbhai, Manishaben. Regarding Hospital facilities - it is all inhouse, location is perfect, round the clock. Superb. Our best wishes to all of them. Keep it up."
"Bhavisha room no 503 Very kind staff. As specially thank you to Salma sister and jaya sister for their special attention and support. Food is also healthy and higenic. Dr. Mayank Thakkar's guidance is genuine."
"The Hospital provide the best in class service to the patient. It has highly reliable and emphatatic staff and team of doctor. Thay take very good care of their patient..."
"good staff and service."
"Very good Hospital for any medical assistance specially Chronic disease like Diabetes, Hypertension, and Critical emergency. All Dr are Very good like Mayank Sir, Sadatiya Sir as well All supportive Staff."
"This. Hospital have so many different types off multispeciality division. Which hve so many dr. Nd doctors are not only doctors But all are very helpful nd carrying Nature 😊 Staff disciplines are also very attractive nd talkative. It give me some how internal brain calming nd heal 🤗 Personal meet with Dr. Nirav pipaliy....."
"Extremely Good hospital and all Dr's are good nature and including medical staff and nursing staff good cooperative and specifically I thanks for Dr. Vishal Sadatia Sir aand entire Dr's of Giriraj Hos. And many thanks to Dr. Mayank Thakkar Sir. I wish you all the best for serving Human. Salute Team Giriraj Hos."
"Experience is excellent and peace full and clean environment .Every doctor is so supportive and understanding... Thank you to all giriraj hospital team who always with us.."