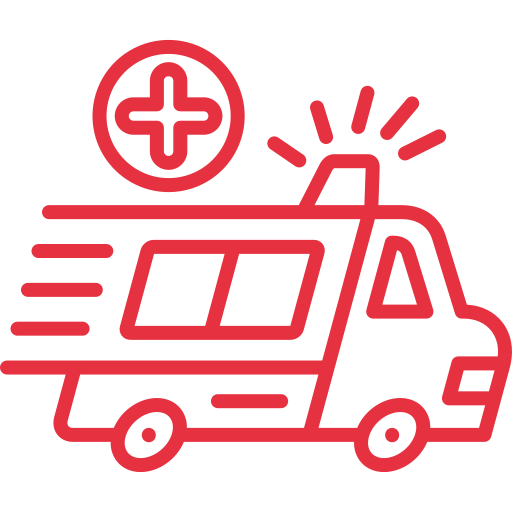 Ambulance Services
Shree Giriraj Hospitals provides ambulance services to transport patients to the hospital in emergency situations or for scheduled appointments.
The ambulance services are fully equipped and available 24/7 and can be requested by calling the hospital's emergency helpline.
The ambulance services are staffed by trained medical professionals who can provide medical assistance and support during transportation.
In addition to emergency transportation, the hospital also offers non-emergency ambulance services for patients who require medical transport for non-urgent medical appointments or procedures.
These non-emergency ambulance services can be scheduled in advance by contacting the hospital directly.
By providing both emergency and non-emergency ambulance services, Shree Giriraj Hospitals ensures that patients can access the medical care they need, regardless of their medical condition or circumstances.
The hospital's ambulance services help to ensure that patients can receive timely medical attention, which is essential in many cases for successful treatment and recovery.