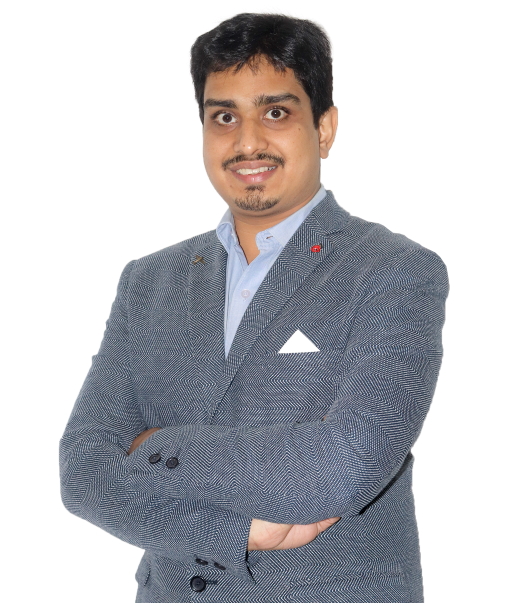 Dr. Kaumil Kothari
M.D. (Internal Medicine), D.M. (Neurology) (Gold Medalist), DNB (Neurology) FSNVI (Fellowship in Stroke and Endovascular Neuro intervention)
11:00 AM - 01:00 PM
05:00 PM - 07:00 PM
M.D. (Internal Medicine), D.M. (Neurology) (Gold Medalist), DNB (Neurology)
FSNVI (Fellowship in Stroke and Endovascular Neuro intervention)
M.B.B.S- Pramukhswami Medical College And Shree Krishna Hospital, Karamsad.
M.D.(Internal Medicine) – Sion Hospital And Lokmanya Tilak Medical College, Mumbai (2011 – 2014).
D.M.(Neurology) – Nair Hospital And Topiwala National Medical College, Mumbai (2014-2017).
Dr. Kaumil Kothari, an MD and DM in Neurology and Fellow of the Society of Neurovascular Interventions (FSNVI), is a consultant Neuro-physician at the hospital. He has specialized training in Neuro-Interventional techniques and performs lifesaving procedures with confidence. Dr Kothari is highly respected by his patients for his academic excellence and calm demeanor. The hospital has advanced Cathlab, specialized instruments, and equipment to perform complex interventional procedures of the brain and vascular system. Dr Kothari has helped many patients recover from conditions requiring these advanced procedures.
Two Year Endovascular Neurointervention And Stroke Fellowship Under Dr Anil Karapurkar And Dr Rakesh Singh
EXPERIENCE AND ACHIEVEMENTS
D.M. Neurology, one of the oldest and most renowned medical colleges
Secured gold medal in the D.M. Neurology super specialty examination of
In 2016, National winner of
Winner of Critical Care Quiz at Stroke Quiz, Chennai and
One year experience as assistant professor, involved in decision making in acute neurological cases, stroke thrombolysis protocol initiation, teaching of residents, and detailed ward rounds
Experience as a neurophysician at
First stroke specialist and intervention neurologist in Saurashtra Kutch region.
Presented many papers and posters in national and international conferences, and publications in national and international journals.