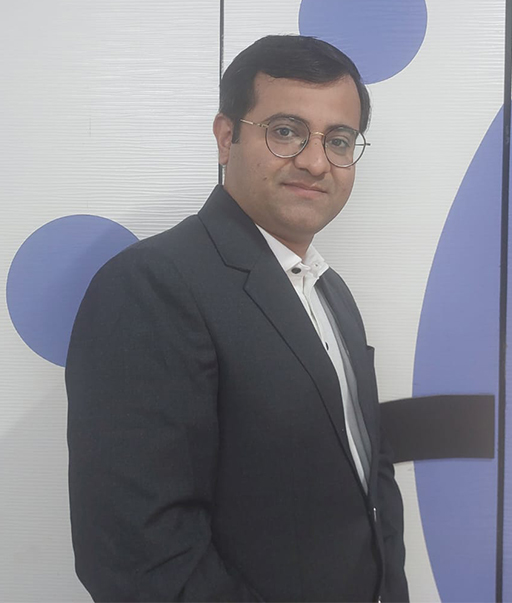 Dr Ketan Pandya
MBBS, MS, M.ch. (Urology)
MBBS, MS, M.ch. (Urology)
Dr. Ketan Pandya is a renowned Urologist and Andrologist at our hospital. His expertise lies in Prostate, Bladder, and Kidney surgeries, utilizing cutting-edge techniques. Dr. Pandya excels in treating Erectile Dysfunction and Male infertility cases, restoring patients' quality of life. Additionally, he efficiently manages routine urological issues, including Bladder and Kidney stones, Urethral strictures, trauma, and urinary infections. His extensive experience also encompasses caring for patients with cancerous urological conditions. Dr. Pandya's commitment to excellence and compassionate care makes him a trusted source for a wide spectrum of urological and andrological health concerns, enhancing the well-being of those he manages as a Doctor.
Dr. Amlani earned a Gold medal from the Governor of Gujarat for securing first rank in the university during his M.B.B.S. studies.
He obtained his Super Specialty degree in DNB (Urology) from
3. Dr. Amlani gained experience in urology observation at several
P.D.U.Medical College and Civil Hospital,Rajkot
Jalaram Raghukul Sarvajanik Hospital,Rajkot.
Diagnosis and treatment of Kidney, urinary bladder and prostate related cancer.
Treatment of Sexual Diseases:
Diagnosis and treatment of Genital Organs Disorders, Infertility and Impotency.
Treatment of stone in ureter by telescope.
(lithotripsy)treatment for stones in kidney or ureter without anesthesia and surgery.
Treatment of stone by telescope
Treatment of stones in kidney or ureter without surgery
Treatment of prostate tumour by telescope.
Treatment to repair a narrowed section of the urethra with holmium laser
Treatment of prostate tumors by Holmium laser.
Besides these,the following facilities will be available
Urine flow diagnosis by computer.
Diagnosis of Infertility and Impotency by modern and scientific methods.
Operation of Bladder cancer and Prostate by endoscopy.
Treatment of Urinary diseases in children.
Operation to remove stone from ureter or bladder by telescope.
Treatment of Congenital Defects of Genital Organs.
Diagnosis of disorders in Urethra by telescope.